Certificate, Quality, HSE and Environmental Policy
JBM Products will look after internal and external factors that affect the organization and the products and services we provide.
Our interests must be followed up in relation to requirments and expectations in order to minimize risk and increase our opportunities.
We are committed to meet requirements of relevant standards, laws and regulatory requirments and continuously improving our quality system.
.
.Certificate
We are certified according to NS-EN ISO 9001: 2015 within the area Development and construction of steel and sheet metal products, rental production of steel sheet products, and welding in stainless and aluminum.
We have DNV approved procedures for TIG / MIG and MAG welding of aluminum and 316, in accordance with EN 15614-1.
JBM Products AS is a member of OFIR (Training Office for Industry in Rogaland). They help to ensure that our apprentices receive a good training plan and the follow-up they need along the way. We consider it important to have apprentices in the company in order to maintain our high quality level in the long term.
.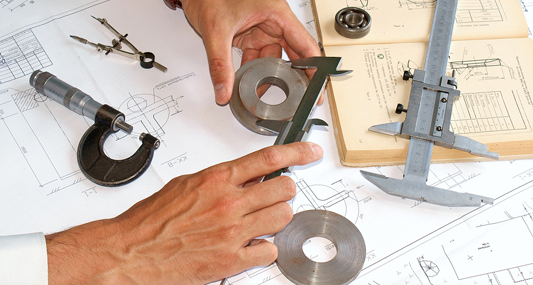 Quality Policy
JBM Products AS will appear as an open company, and there will be an exchange of expertise, ideas and experiences in the organization. Together we will work actively to develop and maintain a positive working environment. We will work to the limit to meet the customer's requirements, needs, expectations and wishes.
We want to be a preferred partner with high professional competence and good business ethics. Our quality requirements apply to all employees and to our suppliers.
Our employees will be ambassadors for JBM Products' values and principles.
.
HSE policy
JBM Products AS want to be a company where the employees enjoys working in a good and open environment, which promotes the exchange of ideas, expertise and experiences. Health, Environment and Safety shall be an integrated element in all planning and implementation of our activities.
– We will achieve this through visible management engagement, implementation of systematic internal control measures, risk evaluations and measures to continuously identify and reduce health hazards and environmental risk. We must have "zero philosophy" in relation to injuries and accidents.
.
Environmental policy
JBM Products AS is committed to continuously improving the environmental system and preventing pollution. We commit ourselves to restrict negative impact on the external environment from our activities. We shall satisfy current statutory requirements and other requirements that the organization imposes on its environmental aspects.
We have "zero philosophy" when it comes to environmental damage and accidents.
.