Christmas & New Year greetings from us at JBM PRODUCTS AS
To all our loyal customers, partners / suppliers and followers through 2020.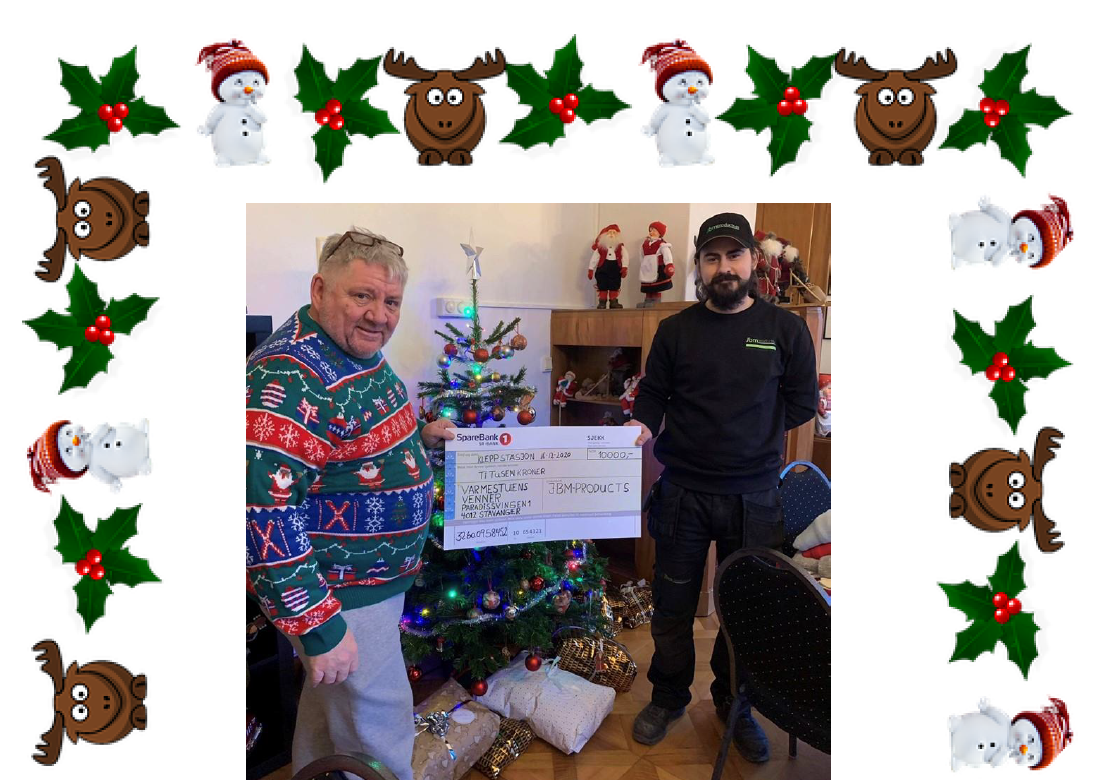 With this contribution, we want to wish you all a very merry Christmas, and the best wishes for the new year!
This year we have chosen to support Varmestuen's Friends (Varmestuens Venner).
If there is one thing this different year has taught us, it may be that we need to take care of each other. Varmestuens Venner is a low-threshold service for drug addicts in Stvanger and the surrounding area. Here they are met as fellow human beings, have opportunities to get food, clothes and preferably a shower. This year, as other year they also arrange Chrismas evening, and our wish is to support this Christmas celebration. We would like to make a contribution; with the wish that this Christmas will bring joy, be a bright spot and give hope.
To Our Fantastic Customers and Suppliers: we could not have give this contribution without you – Thank you so much for the brilliant collaboration over the past year! Let's build on for 2021 together. Remember You are all equally important to us in JBM Products AS, let us continue to strengthen each other in the years to come! Together we can only get stronger and better in an increasingly tough market !!
Download Christmas greetings as a PDF file (Norwegian).
Best regards our team at julehilsen